It's been a hectic few days for me; we've been seeing family and I was waiting on my degree results to come out. I'm spending the next few days cleaning our flat and getting rid of everything we don't need. I have a box full of make up to put in a blog sale so watch out for that over the next couple of days if you're interested. There's quite a bit of nail polish!
Anyway, I love doing Wednesday Wishlists because I'm not supposed to be spending a lot of money right now due to not having any! This week I've been eyeing up some (probably over-priced) snazzy body care products.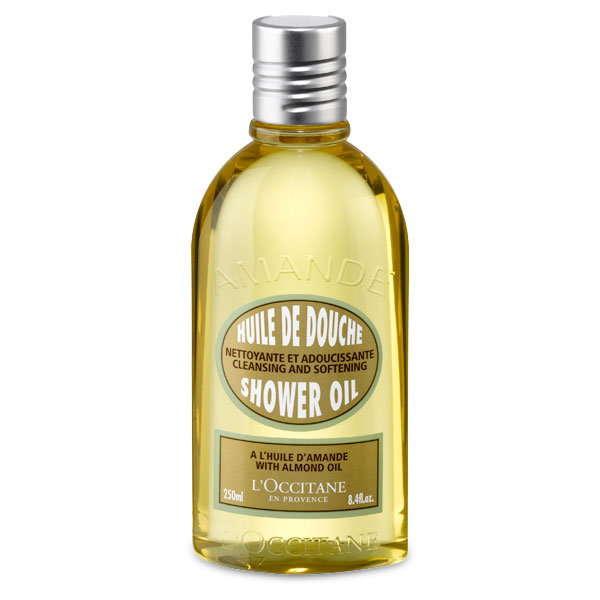 L'Occitane Almond Shower Oil
I've heard a lot of good things about this product but I've held off buying it because where we live right now the shower is over the bath which makes using an oily body product in the shower a bit tricky. We're moving to a place with a separate shower in July though!
Kiehls Creme de Corps
£27.00 for 250ml
Okay, so I'll probably never buy this since I think the price is ridiculous but that doesn't stop me from wanting to try it.
Nip+Fab Pistachio Sundae Dry Skin Fix Body Butter
£9.95 for 200ml
Now this is a product I plan to purchase sometime soon. I sniffed it in Boots a few weeks ago and it smells gorgeous.
This Works Daily Boost Body Scrub
£18.00 for 200ml
This sounds great, I love shower products which help me feel a bit more awake and I'm always up for trying a body scrub. £18 seems a little expensive but compared to the prices of other This Works products, it's pretty cheap!
Dr Bronner Organic Rose Castile Liquid Soap
£5.50 for 236ml
I've been curious about trying this product since it was in a Glossybox a while back (I received a hand sanitizer spray instead). I think I'd go for either this scent or the Almond one.
What's on your wishlist this week?
Stace xx